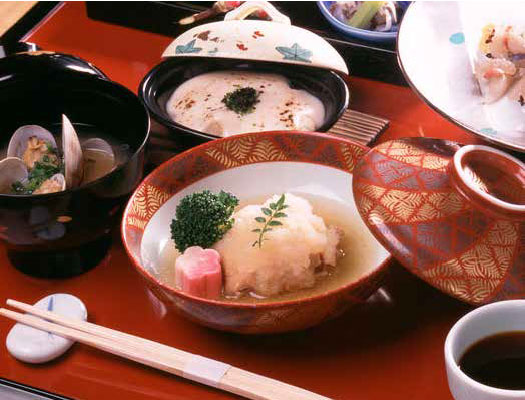 Dashi: something Japanese cannot live without
It's no exaggeration to say dashi is basic to life. Dashi is the base for the flavors of dishes, and these will be bland and tasteless if this base is not done properly.
Dashi is made from kombu, dried bonito or dried anchovy, or other things, and the history of kombu dashi is ancient, reportedly starting in the Muromachi period.
Kombu was a very familiar product against the background that vegetarian dishes had already been developed in Kyoto at that time.
A special requirement of Japanese cuisine
More than half of Japanese cuisine just does not work without dashi.
In long-established or famous restaurants, the top chef tastes how well the dashi that is to be used for the day has been made, and if the chef is unsatisfied the dashi will be re-made from scratch. Dashi is such an important thing for a restaurant that it could almost be called its lifeblood.
In other words, dashi is fundamental to all dishes for cooks.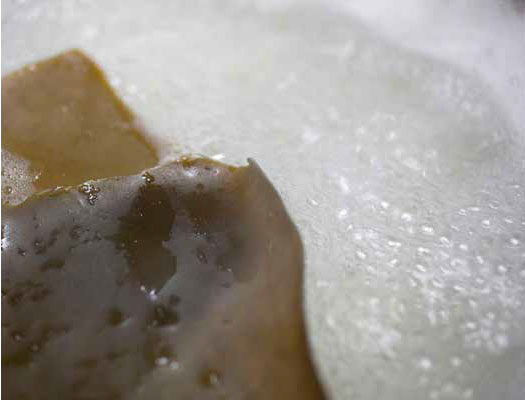 Four ingredients make up natural dashi
Kombu
Kombu dashi is a refined and mild flavor. Kombu dashi goes well with vegetable dishes such as shojin-ryori.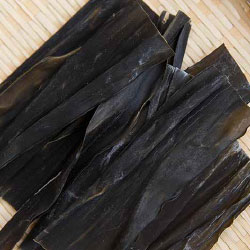 Dried bonito
Dashi that can be extracted from dried bonito is the base for Japanese cuisine. Dried bonito dashi has rich flavor and umami, and is good for dishes in which dashi is the key element, such as clear soup or chawan mushi (steamed egg custard).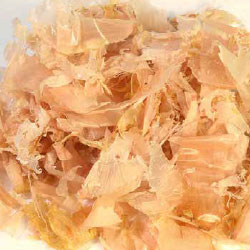 Dried anchovies
Dried anchovy dashi has milder sourness and a stronger aroma than dried bonito dashi. So it's great for miso soup, noodle soup or stewed dishes, etc.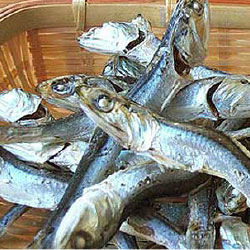 Dried shiitake mushroom
The main umami component of dried shiitake mushroom is guanylic acid, which is a nucleic acid-based umami component that is the same as the inosinic acid in dried bonito.