With the skill of craftsmen to fully "grace of Hokkaido"
"Oboro kombu" of Naya store uses "Highest grade thick kombu" of Hokkaido and "Skilled craftsman" cuts heartily. It is soft and sweet like a cotton, it is one dish that melts and melts on the tongue.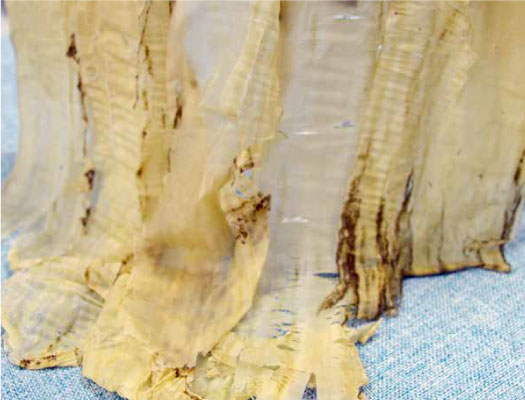 Craftsmanship skills and knives
A rag kombu, where a craftworker cuts a piece of kombu on a piece by hand, needs a knife with a sharp sharpness and a supple that combines with the kombu. Nayato's "skilled Kombu craftsman" manipulates this kitchen knife like a finger of his hand, and it cuts out an extremely thin tobacco with good texture.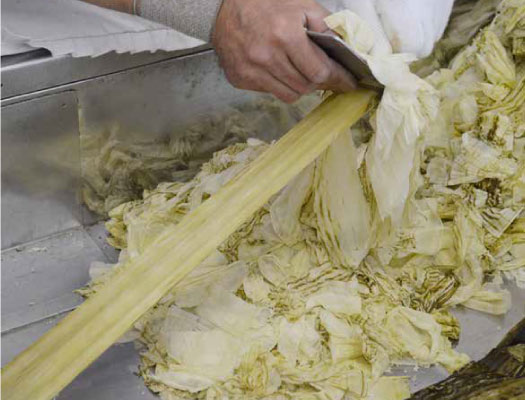 Cut the whole umami "Kizami kombu"
"Kizami kombu" which cut whole kombu. By changing the formulation of kombu, we will provide kombu, tailored to the application, for simmered dishes, salads, soup stock. ※ Sugar, chemical seasoning is not used.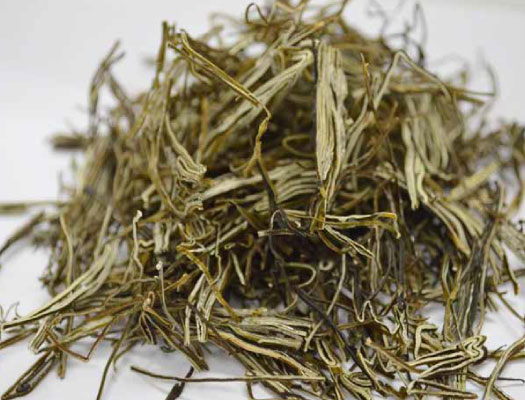 Like a noodle when it is returned with water
You can taste the sharp texture when you return with water. It becomes soft ingredients when simmered. Depending on the arrangement you can use it for various dishes for simmered dishes, salads, soup stock.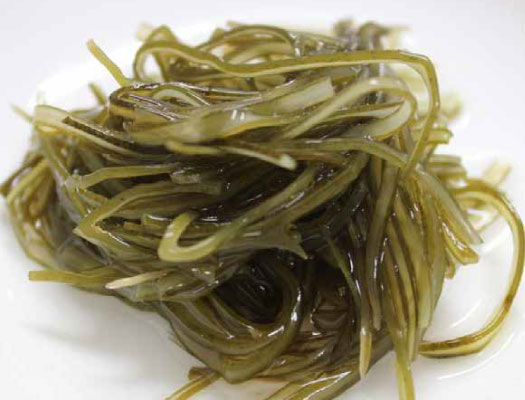 Powder like snow
"Powderyro" that imaged Hokkaido's snow. After cutting the kelp thinly, it turned into a flake shape. You can taste the original taste and taste of kombu. Please enjoy by salad, pasta and soup. ※ Sugar, chemical seasoning is not used.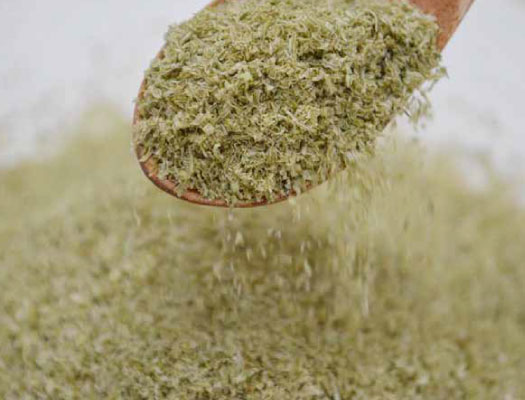 Add water and delicious juice
Adding moisture to water "powder grass" makes it easy to delicious jelly. Fucoidan, alginic acid, which is a component of kombu, reacts with moisture and becomes jelly. When mixed with sauce and dressing it becomes delicious juice. ※ Chemical seasoning, gelatin is not used.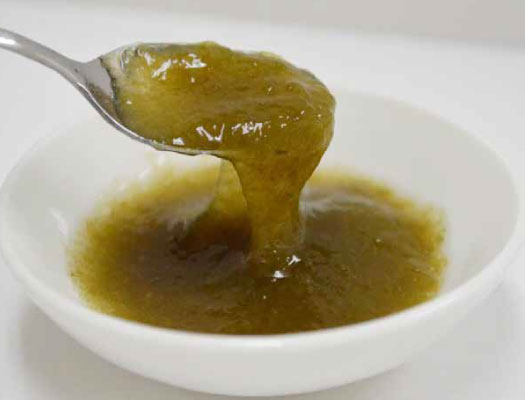 "Leverage materials"
Because "dashi" to be taken with kombu is elegant and easy, it is best for dishes that made use of the taste and fragrance of the ingredients.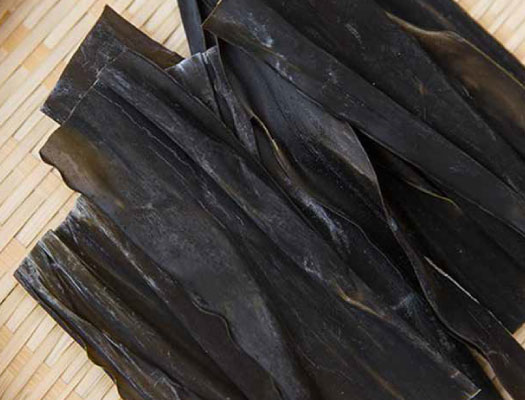 Deep flavor to cooking
It's a deep and mellow taste that is filled with mineral and umami of the sea so it can be used widely such as soup, udon and simmered dish "Dashi Kombu". "Dashi Kombu", which is packed with sea minerals and umami, brings out a deep flavor to the dish, which enhances the taste of other ingredients. Please cut it to the size suitable for your use.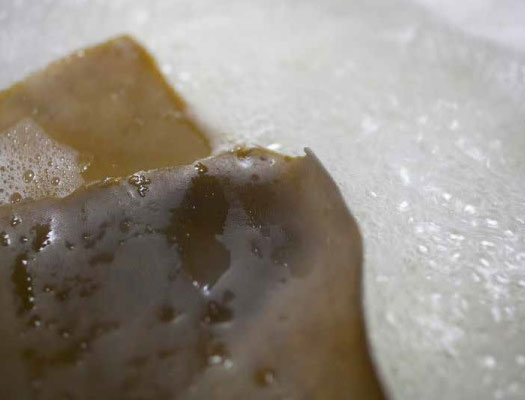 Cotton-like rough seaweed
"Tororo kombu" is an "excellent piece" that you can taste the whole kombu. Noriro Shoten's "Tororo Kelp" carefully selects and uses only the natural seaweed brought up in the rough waves. Because it does not do extra seasoning such as chemical seasoning and sugar, you can enjoy "taste of kombu originally".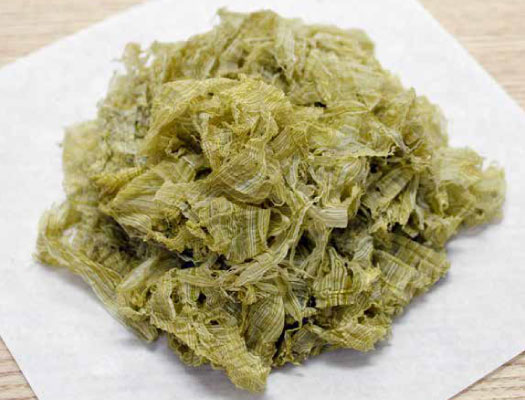 Scrape up to 0.02 mm with a plane
A rolling mill that continues to use since 1970. Steel blade for scraping is produced in Osaka Sakai, which boasts 600 years of history. Without these two you can not make frothy 'Tororo Kombu'. "Tororo kombu" which the manufacturing method which is the same as before felt makes it.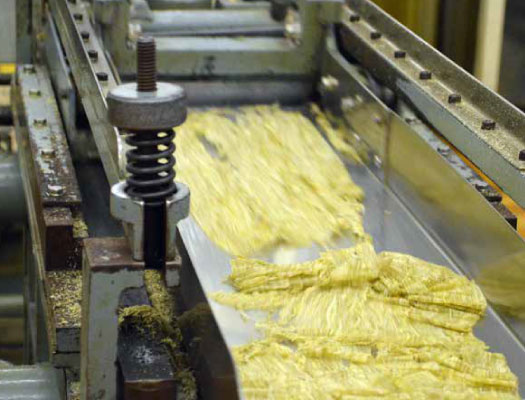 As a soup ingredient, the taste of kombu complements the dish
Noriro Shoten's "Tororo Kombu" uses only the natural kombu bred by the nature of Hokkaido, and does not do any extra seasoning. We use "Kagome kombu" rich in sticky ingredients (fucoidan) as the main ingredient, and "Tororo Kombu" featuring a texture made into a tortoise is completed.